Regular price
Sale price
£39.99 GBP
Unit price
per
Sale
Sold out
The Alcatel 3L Dual SIM is a budget-friendly smartphone that offers a balanced combination of features and affordability. It's designed to provide users with essential smartphone capabilities without breaking the bank. Here's a detailed description of the Alcatel 3L Dual SIM:
Design and Build: The Alcatel 3L typically features a modern and sleek design with a plastic or glass body, often resembling more expensive smartphones. It's compact and comfortable to hold, making it suitable for one-handed use. The device usually comes in various attractive colors to suit individual preferences.
Display: The phone is equipped with a 6.52-inch display that delivers decent visuals for its price range. While it may not offer the high-resolution and color accuracy of flagship devices, it provides ample screen real estate for web browsing, multimedia consumption, and app usage.
Performance: Under the hood, the Alcatel 3L is powered by a modest processor, typically a quad-core or octa-core chipset, paired with a modest amount of RAM. While it may not compete with high-end smartphones in terms of raw power, it can handle everyday tasks, such as social media, email, and web browsing, with ease.
Camera: The Alcatel 3L usually features a dual or triple-camera setup on the rear, which includes a primary camera for regular photography, and additional sensors for depth sensing or wide-angle shots. These cameras can capture decent photos in well-lit conditions but may struggle in low-light environments. The phone often includes various camera features and modes to enhance the photography experience.
Operating System: The device typically runs on the Android operating system with a customized user interface from Alcatel. This ensures access to the Google Play Store, enabling users to download a wide range of apps and services to customize their phone's functionality.
Storage: The Alcatel 3L usually comes with a moderate amount of internal storage, often expandable via a microSD card slot. This allows users to store apps, photos, videos, and other files without worrying about running out of space.
Dual SIM Support: As the name suggests, the Alcatel 3L Dual SIM supports two SIM cards, which can be handy for users who want to separate personal and work phone numbers or use different plans for data and calls.
Battery Life: The phone typically offers reasonable battery life, thanks to its efficient processor and optimized software. Users can expect all-day usage on a single charge, depending on their usage habits.
Connectivity: The Alcatel 3L supports 4G LTE connectivity, Wi-Fi, Bluetooth, and GPS, ensuring users can stay connected and navigate with ease.
In conclusion, the Alcatel 3L Dual SIM is an affordable smartphone that strikes a balance between features and cost. It's suitable for users who want a capable smartphone for everyday use without the high price tag associated with flagship devices. While it may not offer top-tier performance or camera quality, it delivers reliable smartphone functionality for essential tasks and communication.
Share
View full details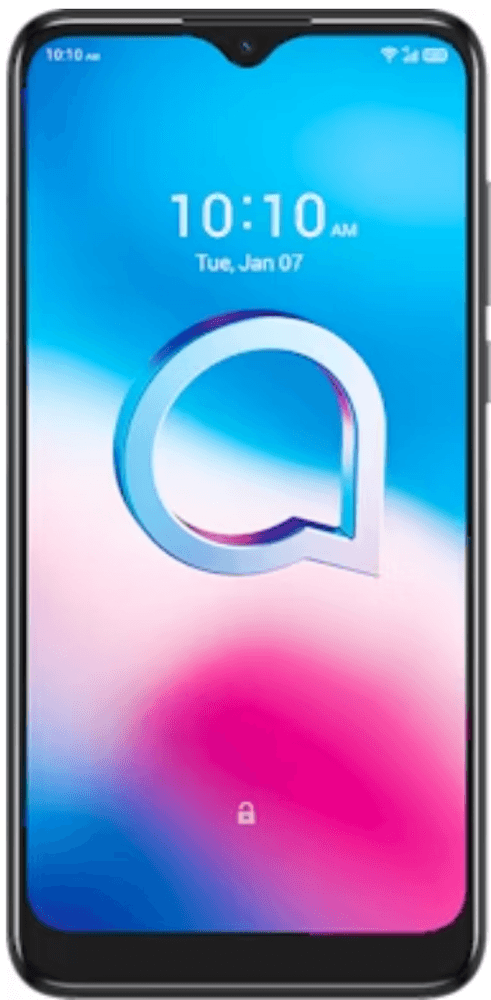 Choosing a selection results in a full page refresh.
Opens in a new window.